May I quickly add to this post:
I'd like to send my condolences to the family of Christopher Lane, a Melbourne baseball player.
Christopher was killed yesterday during a drive-by shooting in Oklahoma, USA. I can only imagine what a big loss it is for the tight-knit baseball community here in Australia. RIP.
¸.•*♫♪¸¸.•*¨*•♫♪¸¸.•*¨*•♫♪¸¸.•*¨*•
It's time for Tuesday Tales
•*¨*•♫♪¸¸.•*¨*•♫♪¸¸.•*¨*•♫♪¸¸.•*¨*•
Oliver is a Baseball player in Melbourne, Tyra is from Perth and has just moved to the Victorian Capital. Their first meeting wasn't as pleasant as Oliver has been used to with females.
Remember - it's a WIP, ie not edited. Please excuse any errors you'll find.
So this week's
Tuesday Tales prompt is ROUGH.
Enjoy - and feel free to leave a comment. And don't forget to click the link below to go back to the main Tuesday Tale site for more stories by very talented authors.
Oliver stared after her and his jaw grew tight.
"Your charm doesn't seem to work on her," Markus chuckled. "What's her problem?"
Oliver turned to his friend and shrugged, when out of the corner of his eye he noticed Tyra had stopped. Head nearly on her chest she seemed to contemplate something.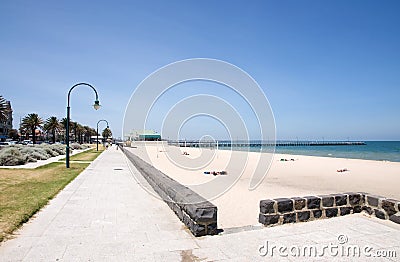 "I have no idea why she's so fucked up, but we might find out," he said quietly and he nodded towards her.
Tyra moved around and came closer. She held out her hand towards Markus and said, "I do apologise, Markus." Then she took a deep breath and continued. "The last few years have been a bit rough for me, but it's no excuse for my bad behaviour. My name is Tyra. I work at the A-Stadium where–" She pointed towards Oliver. "Where your friend does his training every week."
Markus lips tugged into a grin as he followed her gaze to Oliver. Then he met her eyes. "Nice meeting you Tyra. Wanna join us for a drink?"
"Hell no, she doesn't," Oliver interrupted. He had no idea what was happening right there in front of him. Not believing what he was seeing or even hearing, he shot his friend a glare that said back off. Raking his hand through his hair he shook his head in disbelief. They both stared at him and he shrugged his shoulder. "What?"
Markus lifted an eyebrow. "I seem to be missing something here."
Tyra placed a hand on his arm. "It's okay. I've been… let's say… hmm…"
"A bitch?" Oliver helped.
"I have not!"
"So what's this friendly crap all about?"
"I've got my reasons." Then she removed her hand from Markus' arm. "Perhaps another time, but thanks for the invite. Do you play baseball?"
Markus shook his head. "Nope. Soccer."
Then she turned and walked away. Again.
Hands on hips, Oliver watched her making her way to the pier. "Can you believe this woman?" And when he didn't get a reply and looked at his friend. Markus was watching her as well, but with a lovestruck smile on his face.
"Back off buddy. She's trouble!"
Markus snorted. "You're an ass. Just because she doesn't fall for your charm, she's trouble?"
He shook his head and frowned. "No. But you should've seen her eyes this morning," he said more to himself than to Markus.